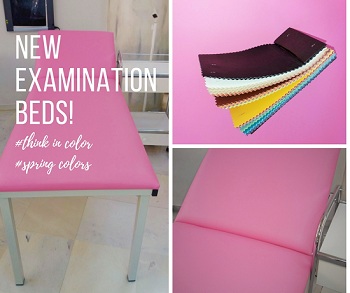 Have you seen our new examination beds?
For an one of a kind clinic, choose a leatherette bed in unique colors!
New examination beds that can meet the needs of our most demandind customers.
wooden
with reinforcement
with drawers
with shelves
enhanced
with still skeleton
The beds are available in our showroom in Athens where we can show you their functions, as well as the new spring colors!