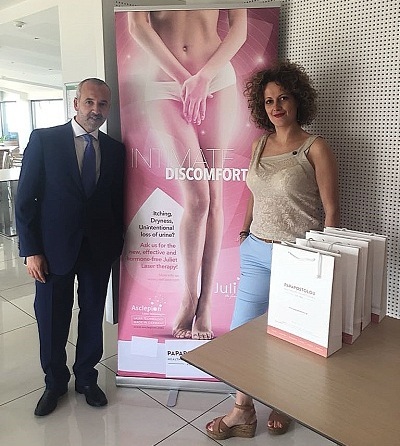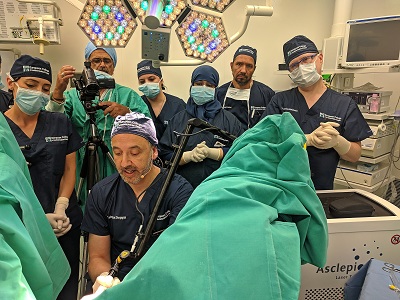 Our trained associates attended the ECAMS EUROPEAN COLLEGE OF AESTHETIC MEDICINE & SURGERY held on 27-28/5/18 at the REA Hospital in Athens.
Part of the theoretical seminar and workshops – hands on, including pioneering, non-surgical treatments such as revitalization, tightening and bleaching of the vagina, took place with the Juliet Er-YAG Laser by Asclepion.
Our company, was chosen as a scientific partner in the event, due to the technological superiority of the Juliet Er-YAG Laser and our highly trained staff.
We would like to thank ECAMS as well as all the trainee doctors from all over the world, who participated (Vienna, Sydney, TAIPEI, Taichung, Bucharest, Jeddah, Canada, Hungary, Czech Republic, Athens, Valencia, France).
More information about Juliet Er-YAG Laser, you can find in our cite:
https://www.papapostolou.gr/product/juliet-the-feminine-laser-concept/
and in: