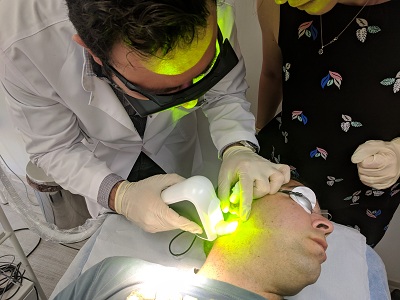 Asclepion welcomes the dermatologist Christos Pallouras.
The first installation of the QuadroStar Next pro Yellow laser was carried out successfully in Cyprus, in Christos Pallouras' dermatology clinic.
The QuadroStar Next pro Yellow 57 nm YELLOW LIGHT is the new Gold Standard for all vascular and pigmented lesions guaranteed by Asclepion in Germany.
QuadroStar Next pro Yellow's diode laser tachnology, does not require any consumambles for use and it minimizes pain thanks to its newly develoment scanner with integrated skin cooling.
It is the first portable 57 nm laser, with shorter recovery time and its high hemogoblin absorption makes it the ideal laser for your dermatological applications.